RERA LAWYER ADVOCATE GHAZIABAD NOIDA DELHI NCR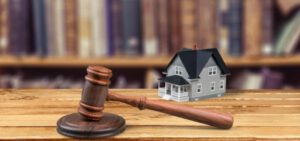 The name Pradeep Kumar and Company is well-known in the field of real estate legalities; it is not just another law business. Our firm, which has a history of achievement and a dedication to excellence, has carved out a place for itself in the Ghaziabad legal community. We specialize in addressing RERA issues and offer customers facing real estate disputes and grievances competent advice and tenacious legal counsel.
The Real Estate (Regulation and Development) Act, commonly known as RERA, is a game-changer in the Indian real estate sector. Enacted to protect the interests of homebuyers and promote transparency, RERA has ushered in a new era of accountability in the real estate industry. In the bustling city of Ghaziabad, Uttar Pradesh, one legal firm stands out as a beacon of hope for those entangled in RERA-related issues: Pradeep Kumar and Company.
Navigating the Complex World of RERA
RERA cases can be intricate and multifaceted. From issues related to project delays to concerns about quality and possession, Pradeep Kumar and Company possess the expertise to navigate the labyrinthine legalities of RERA. We understand that each case is unique and requires a tailored approach. With an in-depth understanding of the RERA framework and an unwavering commitment to our clients, the legal experts at this firm are well-equipped to address a wide range of issues.
What sets Pradeep Kumar and Company apart is our client-centric ethos. We recognize that dealing with RERA cases can be emotionally taxing and financially draining. Hence, we prioritize their clients' interests, ensuring that every step taken aligns with the objective of securing a favorable outcome. Our transparent communication, legal acumen, and unwavering dedication to their client's cases make them a beacon of hope for those seeking justice in RERA matters.
The Path to Resolution
The road to resolution in RERA cases is not always straightforward, but with Pradeep Kumar and Company by your side, it becomes a journey of hope and possibility. Our legal experts meticulously analyze each case, develop a comprehensive strategy, and pursue it rigorously. Whether it involves negotiations, mediation, or litigation, they leave no stone unturned in their pursuit of justice.
Looking for Lawyer expert in Marriage Registration Ghaziabad India and Arya Samaj Marriage Ghaziabad India
Contact Us For RERA Cases In Ghaziabad
Pradeep Kumar & Co.
Address: 725, Satyam Enclave
Near Rakesh Marg, Ghaziabad-201001
Phone: 9213727837
Website: 
www.marriage-registration.in