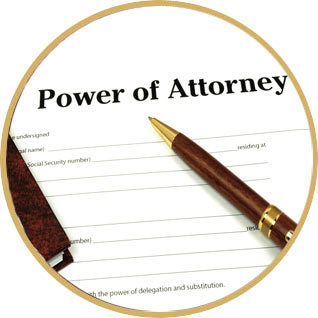 Power of Attorney is a legal contract in which one person gives another person the authority and freedom to act on his or her behalf. By giving power of attorney to a particular person he is free to act as your representative or agent in your absence. With the changing times and busy life it is not possible for any busy person to be present everywhere. Many important activites like issuing of cheque, signing an important contract, collecting payments, withdrawing payments from bank are carried out by the representative to whom power of attorney is granted.
Pradeep Kumar and Co. provides you the services for drafting power of attorney. We know that power of attorney is a very important legal document so we take every precaution to draft the power of attorney keeping in mind the powers of principal and limitations of the agent. Please feel free to contact us for questions related to power of attorney.
We are experienced Court Marriage Ghaziabad Consultants with an experience of more than 20 years in service. We understand the requirements of clients for power of attorney. We help in following kind of Power of Attorneys
There are several types of power of attorney documents, each intended to suit particular requirements and circumstances:
General Power of Attorney (GPOA): This gives the agent extensive ability to handle the principal's business concerns, including financial and legal matters. When the principal expects to be absent or incapable for a protracted period of time, it is frequently employed.
Unlike the GPOA, a limited or special power of attorney limits the agent's power to a single task or period of time. It is frequently employed for certain financial transactions or when the main requires help with a certain issue.
Durable Power of Attorney (DPOA): A DPOA is one that continues to be in existence even if the principal is rendered unable. This is a crucial instrument for guaranteeing that, in the event of your incapacity, someone can handle your affairs.
Medical Power of Attorney, also known as a healthcare proxy, gives the agent the authority to make medical decisions on the principal's behalf in the event that the person is incapacitated. It is a crucial element of sophisticated healthcare planning
Revoking or Amending a Power of Attorney:
A Power of Attorney is not set in stone. At any point, the principal can revoke or amend the document as long as they are of sound mind and capable of making such decisions. Communicating changes to all relevant parties is vital to ensure that everyone is aware of the updated arrangements.
Contact Us For Power Of Attorney in Ghaziabad Uttar Pradesh Delhi NCR
Pradeep Kumar & Co.
Address: 725, Satyam Enclave
Near Rakesh Marg, Ghaziabad-201001
Phone: 9213727837
Website: 
www.marriage-registration.in