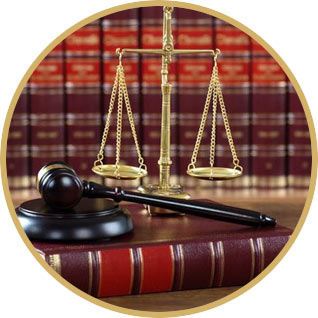 We are a team of highly experienced and qualified lawyers. We are dedicated to our clients needs and provide the best legal advice applicable to the case. Our vast experience and fruiful work has earned us the reputation and made us a trusted name amongst the lawyer fraternity. When a client approaches he is assured that he is getting the right counselling from the very first interaction. We are in this field since last 20 years and have solved multiple legal issues.
Being an experienced lawyer in delhi we are well aware of the legal frame work involved in handling of almost all type of cases. Our list of satisfied clients is growing ever since the inception of our law firm.
As an experienced law firm in delhi we go into the depth of all legal issues and study the matter with a microscopic view to come out with the best possible solution. We keep one hundered percent transparency with our clients. We continue to strive for excellence. Our wide client base ranges from real estate companies, manufacturers, traders, professionals and individuals.
We provide the best expert advice to our clients which help them save valuable time, efforts and money.
Why Pradeep Kumar and Company
Experience: With a rich history of serving clients, our experience is a testament to our proficiency in legal matters.
Reliability: Clients trust us for our unwavering commitment to their needs and objectives.
Efficiency: Our streamlined processes ensure swift resolutions, saving you valuable time.
Expertise: Our team comprises skilled attorneys and consultants with comprehensive knowledge in various legal domains.
Customer-Centric Approach: Your needs and concerns are our top priority, and we tailor our services accordingly.
Transparency: We maintain transparent communication throughout your legal journey, keeping you informed and empowered.
Pradeep Kumar and Co. is not just a consultancy service; we are your partners in navigating the legal landscape of Ghaziabad. Whether you require a professional Court Marriage Ghaziabad Advocate, an authentic Arya Samaj wedding, assistance with vital records like birth certificates, or expertise in property-related matters, we are dedicated to making your legal journey seamless, legally sound, and efficient. Your peace of mind and satisfaction are our ultimate goals, and we achieve them through our unwavering commitment to excellence.
Pradeep Kumar & Co.
Address: 725, Satyam Enclave
Near Rakesh Marg, Ghaziabad-201001
Phone: 9213727837
Website: 
www.marriage-registration.in