NRI Marriages in India: Challenges and Opportunities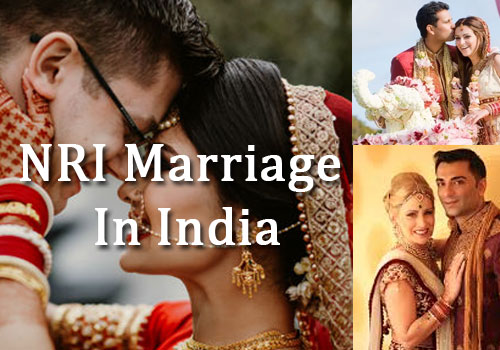 In the age of globalization, marriage is a sacred institution that unites people's hearts and lives. NRIs (non-resident Indians) are increasingly stepping into the world of marriage, fusing cultures and bringing families together across oceans. However, NRI marriages in India present a distinct mix of difficulties and prospects that call for more investigation.
The Appeal of NRI Unions:
For a variety of reasons, NRI marriages have grown in popularity. These partnerships frequently draw Indian people and families due to the promise of a better way of life, improved economic prospects, exposure to various cultures, and the fascination of living overseas. These unions cross international boundaries to unite not only two persons but also their families.
Issues With NRI Marriage
Despite romanticized ideas, NRI marriages can be difficult and raise issues with emotional, legal, and cultural factors. The potential vulnerability of Indian brides is a serious issue, especially when cultural differences and distance make communication difficult. Alarming instances of abandonment, domestic abuse, and fraud need for a strict legal framework to protect the rights of those concerned.
Legal Interventions and Protections:
India has made great efforts to overcome NRI marriage difficulties after realizing the weaknesses. The aims of the "Prohibition of Child Marriage Act" and the "Marriage Laws (Amendment) Act" are to control the age of marriage and safeguard the rights of brides.
Cultural and Emotional Adaptation:
Beyond legal safeguards, emotional and cultural adaptation remains pivotal. NRI marriages require navigating cultural differences, communication barriers, and the challenge of maintaining strong family ties across continents. However, they also offer an opportunity for personal growth, fostering tolerance, and broadening perspectives.
Financial Considerations:
Financial dynamics play a significant role in NRI marriages. Disparities in economic status between the two countries can sometimes lead to misunderstandings and power struggles within the relationship. Open and transparent discussions about financial expectations, responsibilities, and future plans are essential to establish a strong foundation.
Communication and technology
Technology serves as a bridge for NRI couples in the digital age. Couples can communicate in real time while separated by distance thanks to video calls, instant messaging, and social networking. To avoid falling prey to dishonest tactics, it is necessary to determine the legitimacy of online relationships.
Conclusion:
NRI marriages in India are an example of how the matrimonial landscape is changing and hold out the possibility of cross-border relationships and shared lives. While obstacles still exist, aggressive legal steps, cultural awareness, honest communication, and a sincere desire for mutual improvement can help NRI marriages become happy and satisfying. The development of NRI marriages reflects the interconnected world we live in, where love knows no bounds, as India continues to embrace globalization. We at Pradeep Kumar and Company the best and most experienced 
Court Marriage Ghaziabad Delhi Advocates
 have successfully helped several of our NRI Clients in marriage. With our legal expertise and experience of two decades, we are well versed with the the technicalities and requirements of NRI marriage.