Exploring the Rich Traditions and Significance of Muslim Marriage in India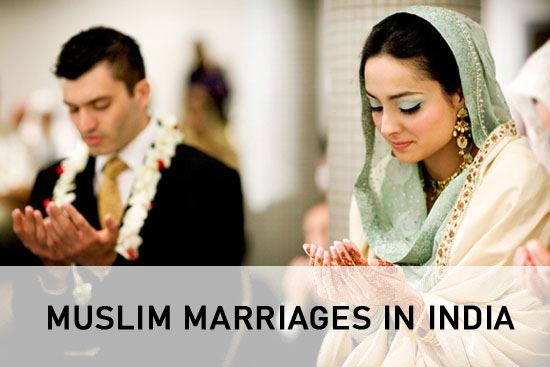 Every culture and community places great importance on marriage as a sacred connection. Islamic marriages hold a distinct position in India, a nation renowned for its rich cultural tapestry, as they encapsulate both Indian and Islamic customs. A distinctive fusion of faith and cultural legacy, Muslim marriages in India are characterized by a combination of family values, religious rites, and community involvement. Islamic Viewpoint on Matrimony Islam views marriage as an important institution that Allah ordained to foster support, love, and connection between spouses. Asserting that spouses are "garments" for one another, providing safety, solace, and respect, the Quran highlights the idea of marital togetherness (Quran 2:187). This viewpoint establishes the framework for India's Islamic marital customs
Pre-Marital Practices
A number of traditional customs are observed prior to the marriage ceremony, which highlights the importance of community and family. The 'Istikhara,' a unique prayer asking Allah to guide and bless the union, is one such tradition. The bride and groom's families also have conversations about the 'Mehr,' which is a required gift that the groom delivers to the bride as a sign of his dedication and accountability.
Nikah: The Ceremony of Matrimony
The 'Nikah' ceremony, in which the pair legally enters into the sacred bond of marriage, is the focal point of a Muslim marriage. An Imam or a Qazi, or other religious leader, leads this ritual. Recitations of passages from the Quran, prayers for the future of the marriage, and requests for blessings are also part of the ceremony.
Customs and Rituals
In India, Muslim marriages are frequently marked by a variety of customs and cultural ceremonies. The 'Mehendi' ceremony is one such custom in which the bride's hands and feet are decorated with elaborate henna designs. The women from both families come together for this joyous occasion, which represents beauty, love, and the bride's metamorphosis.
The "Walima," a sumptuous feast thrown by the groom's family to commemorate the marriage, is another noteworthy custom. It is a chance for the families to gather together, forge closer ties, and celebrate their newfound partnership.
Unity and Inclusivity
The inclusiveness of Muslim marriages in India is one of its most notable features. These unions frequently break down barriers of language, culture, and geography, bringing together individuals from many backgrounds under one roof.
Issues and Changing Trends

Although the fundamental tenets of Muslim weddings are unchanging, there are emerging patterns that reflect the times. Love marriages and interfaith unions are on the rise as modern Muslim couples prioritize their children's education, professions, and personal goals. As old customs and new ideas collide, these changes raise fresh issues and difficulties.

Conclusion
In India, Muslim marriages are a magnificent synthesis of culture, tradition, and religion. These relationships, which are based on Islamic principles, honor unity, friendship, and shared ideals. Muslim weddings have a rich tapestry of rituals, traditions, and familial engagement, and they continue to develop while holding onto their fundamental elements. These weddings will surely continue to be a key component of India's cultural variety and social fabric as the country develops in the future.
Article by Pradeep Kumar, Experts in Court Marriage Ghaziabad Delhi NCR