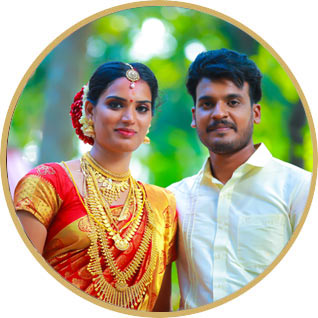 COURT MARRIAGE GHAZIABAD, DELHI NCR, NOIDA GURGAON
Court Marriages are becoming very comnon nowadays with changing times. More and more couples are opting for Court Marriage over traditional marriage. Any Indian citizen irrespective his religion or caste is eligible for Court Marriage provied he/ she fulfill certain terms and conditions. Off late many celebrity couples have also opted for Court Marriage. Court Marriage is free from all the customs, traditions and rituals of a traditional marriage.
WHO IS ELEIGIBLE FOR COURT MARRIAGE ?
All Hindus including Jain, Sikhs, Buddhist irrespective of the caste are eligibile for Court Marriage.
The boy should be 21 years of age and the girl should be 18 years of age at the time of wedding.
Both the Bride and the Groom should be of balanced mind.
Niether the Groom or Bride should be forced forced for marriage.
Nither of the parties should be in existing relationship or marriage.
In case of second marriage divorce decree of previous marriage or death certificate of previous partner is mandatory.
The Bride and the Groom should not be in any prohibited relationship.
HOW TO DO COURT MARRIAGE? COURT MARRIAGE PROCEDURE
Following Steps are involved in a Court Marriage
Notice of intended marriage has to submitted by both the parties (Bride and Groom) to marriage registrar under whose authority the marriage wil take place 30 days prior to the wedding. Either of the parties should have resided for minimum 30 days in the registar's area of jurisdication.
The Marriage Officer will put up the notice of intended marriage at place in his office where it is easily visible to anyone. The marriage can be solemnised if there is no objecion by anyone
In case someone has objection to marriage. He/ She must have a legal premise to object. The Marriage Officer will have to invistigate the objection withing 30 days notice period. If objection is not proved within the stipulated time, marriage can be solemnised.
The parties along with three witness have to submit a declaration for marriage in case of no objection which is verified and duly signed by the Marriage Officer.
The marriage can be solemnised at marriage registar's office or any other place chosen by both the parties. In case another place is chosen additional fees and expenses have to be paid.
After the solemnisation of marriage the Marriage Officer will issue the marriage certificate
WHAT DOCUMENTS ARE REQUIRED FOR COURT MARRIAGE ?
Following  documents are required for Court Marriage:
Individual Affidavits signed by both the parties with information about their respective date of birth, Marital Status, Affirmation of not being in any prohibited relationship.
Passport size photographs of both the parties
Residential proof of both the parties
Valid proof of date of birth of both parties
Copy of notice of intended marriage.
Copy of divorce decree and death certificate of former spouse in case of second marriage.
DOCUMENTS REQUIRED FROM WITNESS
Following  documents are required for Court Marriage form the witnesses:
PAN Card Copy 
Copy of Address Proof
Passport Size Photo
note: original pan card, adhar card should be carried by both parties and witness.